By Rashid Amjad
Published in Express Tribune on October 06, 2023
Dr Pervez Tahir (or 'PT' as he was affectionately called), a life-long friend, was among the generation of midnight children, born at independence and graduating in the radical, heady years of the late 1960s when, in Pakistan, as in many other countries, people rebelled to change the existing exploitative feudal capitalist order under which poverty levels had not declined and income inequality had increased drastically, despite claims of high economic growth. In the quest to create a more equal and just society, PT played a prominent role with fellow intellectuals of this era. These included, to name a few, Dr Mubashir Hasan (the PPP's first finance minister), Dr Kaneez Fatima (the second vice-chancellor of what later became Quaid-i-Azam University) and many prominent progressive journalists, including IA Rehman and Imtiaz Alam).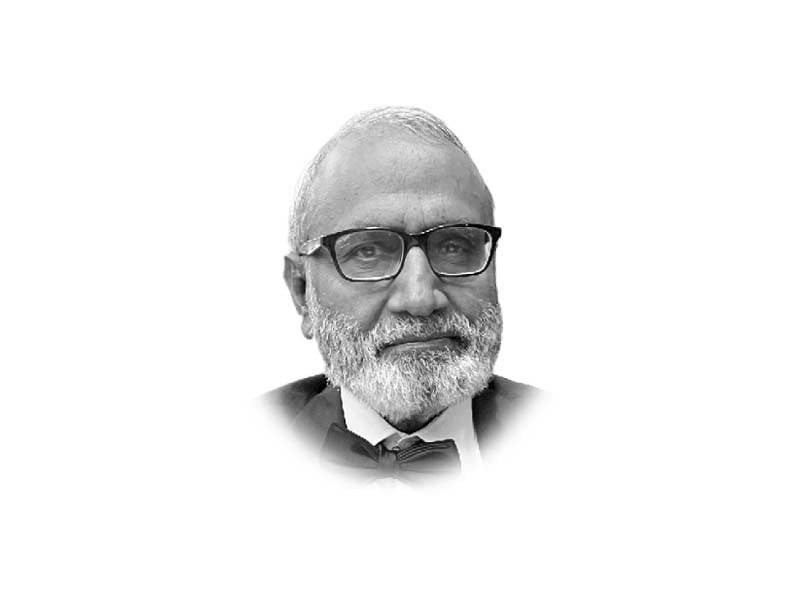 Pervez Tahir
PT's passion for and commitment to economic justice burned within him throughout his life, despite many changes in his career path.
PT started his teaching career at his alma mater, Government College Lahore, after his Master's degree in Economics, while working as economics correspondent at The Pakistan Times and as editor of Punjab Punch. In 1972, PT moved to Islamabad to help Dr Kaniz Fatima set up the Pakistan Studies Department at QAU, where he then taught. Soon after, he shifted to the finance ministry — on Dr Mubashir Hasan's invitation — as deputy economic adviser, a position to which he was confirmed on formally applying and being interviewed by the Federal Public Services Commission.
It was at the finance ministry and later at the Planning Commission (where he was pulled in by Dr Mahbub ul Haq, who took over as deputy chairman in 1981 and relied on PT heavily during his stint) that he mastered the complex art of economic management in an economy where powerful vested interests played a dominant role in shaping economic policymaking. Over the next 30 years, he established himself as a strong voice in economic decision-making and never hesitated to express candid opinions on decisions over which he had grave reservations. It was his bold, practical grasp over how Pakistan's economy functioned and his unquestionable honesty in everyday dealings that was recognised, and PT rose to become chief economist of Pakistan — the most prized job for any economist in the country.
But in his last years at the Planning Commission, PT became increasingly disillusioned as economic policymaking came increasingly under the IMF's shadow and IMF conditionalities, with a much reduced role for Planning and Finance in policy formulation. For a lifetime progressive structuralist economist who had earned a doctorate at Cambridge, inspired by Prof Joan Robinson, a strong critic of neoclassical economics, the heavy dose of neoliberalism and the Washington Consensus-led, market-fundamentalist policies thrust on the country by the IMF and World Bank, became a bitter pill to swallow. What broke the camel's back was when the government in power in 2005 wanted to show that not only had these IMF-driven policies worked, but they had also led to declining poverty. PT was sceptical as to how these numbers were derived and, in any case, never convinced that poverty in Pakistan could be represented by numbers, given its complex nature and how it was embedded in the country's economic system. At a personal level, his frustration grew as the traditional, powerful non-specialised civil services ensured he was not given the post of federal secretary, which he richly deserved.
But this was to turn out to be a blessing in disguise. PT now turned his full attention to his first love — the pursuit of economic justice — through his writings and intellectual prowess. Throughout his career in government, he had continued his academic research. He published two books, drawing on his doctoral thesis at Cambridge, which gained international recognition, on the radical bane of neoclassical (neoliberal) economics, and held the Joan Robinson lectureship at Cambridge, especially created for him during 1990-91. He also published a number of books on Pakistan's economy, including on the economic and social thinking of the Quaid-e-Azam.
PT had a strong head for basic economics but always opted for a pragmatic approach to what worked and what did not in Pakistan. In recent years, he had amassed a large following, including many non-economists who followed his weekly column in this paper. As a former ambassador, Tariq Osman Hyder, an avid reader of his columns in The Express Tribune, said to me, "He was not only a solid economist, but also practical about what the government should and should not do."
But his real contribution — and one that provided him the greatest joy and satisfaction — was that he could once again pursue his goal and commitment to economic justice. As an active member of the Human Rights Commission of Pakistan, he wrote and presented its annual report on economic rights for many years. And if one may term it as such, his 'lasting glory' was when he was invited earlier this year to give the Asma Jehangir Memorial Lecture, titled 'On Economic Justice' in which he spelled out that while the Constitution of Pakistan recognised the principle of social justice — of which economic justice was an integral part — it did not provide any mechanism or resources to enforce it. Then, displaying all his experience and knowledge, he spelled out concrete measures on how to make it a reality in the country he truly loved.
Rest in peace, PT my friend!